Creddy Online is here with Creddy Legend!
Creddy Legend Features
•
Opening Date:
08.06.2014 Sunday 21.00 GMT+3 Server Time
•
Level Cap:
100
•
Skill Cap:
100
•
Item Cap:
10th Degree
•
Exp/Sp Rate:
15x [18x Party] (iSro system 30x-36x) [Rates may vary during gameplay]
•
Drop/Gold Rate:
3x (iSro system 6x)
•
Race:
Chinese Only
•
Map:
Chinese Maps Only
•
Support:
English, Turkish, Spanish
•
Donation Methods:
Worldwide - Mobile, Paypal, Credit Card etc.
• 2 Characters Allowed Per IP.
• Premium stats lowered to 5%.
• Monster spawn ratio has been increased to 2x.
• Grab Pets have 4 pages by default.
• Botting is allowed.
• Removed Vigor Potion from the NPC.
• The Europe parts are removed from Entire Map (M button)
• Skills are balanced.
• Jewel Box rewards are updated with pretty good rewards!
• Lv.7 Job Suits are added.
Opening Date:
08.06.2014 Sunday 21.00 GMT+3 Server Time
Website:
legend.creddyonline.net
Register:
legend.creddyonline.net/register.php
Download:
•
Torrent
•
MediaFire (fastest)
Donation:
legend.creddyonline.net/chargesilk.php
What's Special on Creddy Legend?
We made few new systems to prevent players from getting bored.
1. New Currencies
2. Sos / Som / Sun Balances
3. Job Points System - Job Arena - Battle Arena - Capture The Flag
4. Beginner Area System
5. Silk / Creddy Point Per Hour
6. 2 Avatar Dress for a week or two
7. Purfication Pill Fix
8. Jangan Cave Replaced with Flame Mountain
9. Title System - Medusa
10. New Support Team
Screens from Creddy Legend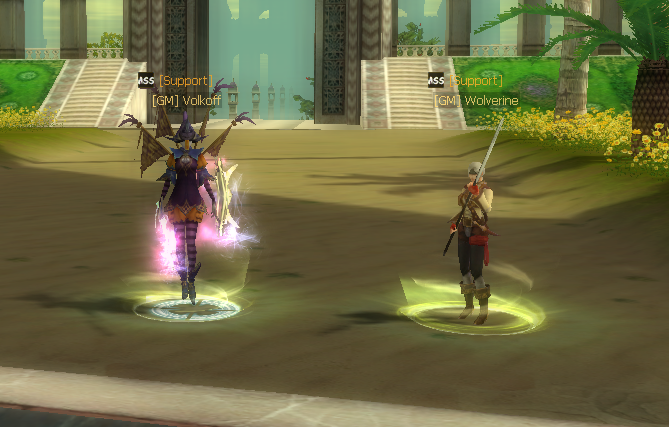 We wish you a nice gameplay and best of fun.
Creddy Online Team.
And as always, we work with our DDoS protected - low latency to all europe - safe servers and our web system with nice features. It will be nice to see you enjoying our server!

Greetings,
Creddy Online Team